THEMELESS 5: NSFW-ISH EDITION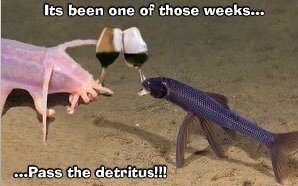 Hi y'all! Long time no talk! Hope you're all well. I've been a bit swamped with personal stuff lately, so between that and Crossfire continually giving me garbage recommendations despite my best efforts to train it otherwise, I've been putting off making puzzles. I've been working on trying to get more engaging, fun fill and I think this is a pretty solid effort in that vein, if I do say so myself.
Anyway, I wanted to make this puzz a lil horny. I think there's room for horny in puzzles, as there's plenty of room for horny in art (and that's kinda what this all is, isn't it?). I dunno if you can tell, but I am kinda fundamentally unconcerned with Sunday morning tests or puritanical shit in general. I don't mean this in some sort of ~rebellious~ way - I just think that horny shit is a part of life and should be treated as such! I dunno, maybe I prefer a Friday night test: would a three-tequila-sodas-deep-in-the-midst-of-Scorpio-season meatdaddy think this puzzle is fun? Would I laugh? Does this sound like a SATC blog? Okay I'll stop now.
Questions? Comments? Typo alert? MLM propositions? @ me, bro.
Thank you to the unparalled Quiara for test solving and encouraging me to be less afraid to change fill that sucks!
fullscreen view | .puz | .pdf
SPOILER-Y THINGS: